Our Products
Fertilizers(plants)
Fertilizers(lawn)
Organic Fertilizers
Herbicides
Fungicides
Organic Herbicides & Fungicides
Topsoil
Potting Soil
Mulch
Manure
Pottery
Bird Baths
Stone Accents
Trellis
Shepherds Hooks
Gardens stakes/ties/plant supports
Water Gardening Containers/Plants
Gloves
Garden Tools
Benches
Statues
Patio Planters/Containers
Gazing Balls
Plant Stands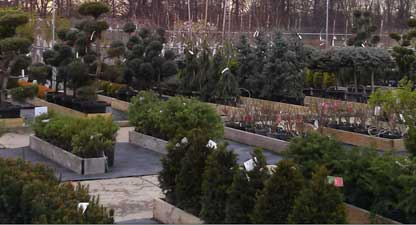 Large Selection of Proven Winners Plants to choose from

Annuals
Perennials
Vegetable Plants
Potted Annuals
Hanging Baskets
Patio Planters
Flower Pouches
Wall Decorative Planters
Trees
Shrubs
Flowering Shrubs
Fruit Trees
Berry Bushes and Plants
Tropical Plants
House Plants
Air Plants
Water Plants
Carnivorous Plants
Succulents
Cactus
Assorted Trellised and Vine Plants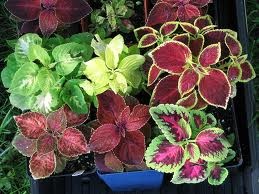 The majority of annuals are planted in the spring, bloom through the summer and fall, and die by frost.
They are easy for anyone to grow. Annuals are the workhorse of any garden. Meant to be replaced yearly, annual plants live for only one growing season. We have over 60 varieties of annuals that will bring a splash of color to any garden. During the growing season, we create beautiful, blooming hanging baskets, planters, and flower pouches that are ready to complement your yard with the color and fragrance of summer.
Hanging baskets and planters are also perfect for those who do not have a lot of space, but still love the fragrance and beauty of having flowers around them. Stop in and see what is new at Ruhlig Farms & Gardens! We have beautiful and exciting things arriving daily. Here you will find your old-time favorites and a great new selection for this season! Check out our selection of Proven Winners and Simply Beautiful Flowers, as well as many other varieties of 4-1/2" pots. We are sure to have what you need to create the colorful yard that you dream of!
We provide a large selection of pre-made, ready- to- go containers! Upon request, we can also create custom containers, made for your personal tasteand specific needs.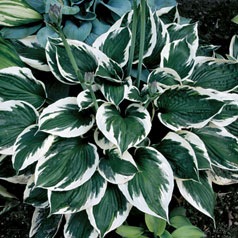 Perennial means enduring. Unlike annuals that live and die in one season, any plant that endures the winter and grows for two or more years is called a perennial. Theseplants become the backbone of an easy-care garden. Perennials can be planted up until 2 to 3 weeks before the ground freezes. The later you start them, the less chance you'll have of getting your perennials to bloom in the first year. However, if you buy established perennials and plant them early, you will have the best chance of blooms the first year they are planted. Buying established plants is the fastest way to obtain beautiful results in your garden.
Not all perennials bloom at the same time. Many only bloom for a few weeks. To ensure you have a continuous flow of blooms in your garden, plant varieties that will bloom at different times. Irises and Phlox are spring bloomers while almost all Daylilies and Dianthus will flower mid summer. Mums, which bloom in the fall, will add a lovely array of color for your seasonal decorating. Consider filling in with annuals to ensure a constant color throughout the year.
Ruhlig Farms carries a large selection of perennials for both sun and shaded areas. For the full sun areas of your landscaping, we offer Dianthus, Blue Fescue Grass, Garden Phlox, Hardy Hibiscus, Butterfly Bush and Yarrow. Some other full sun plants that we carry are Coneflowers, Jacob's Ladder, Asters, Columbines, Coreopsis, Sedums, Salvia, and Rudbeckia, with countless more to choose from. For a more shaded landscape, we offer many beautiful varieties of Hostas, Ferns, Astilbe, Ornamental Grasses, Heuchera, and Bleeding Hearts, to name a few. Come in and see the countless options for yourself!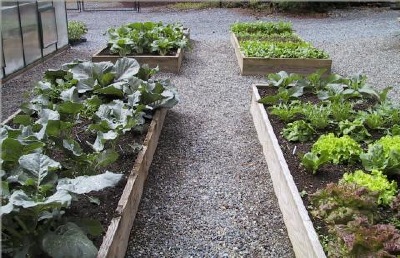 Ruhlig Farms & Gardens carries a large selection of vegetable and herb plants for all types of gardeners. We offer well grown and established staked tomato plants, as well as a large variety of pepper plants. Other vegetable plants that we offer are cucumber plants, pickle plants, and summer and winter squash plants. Here you will also find potato and onion sets.
For the do-it-yourself gardeners, we have a wide variety of seed packets available. Let us help you! We have been in the produce business for 4 generations, and now we can provide you with what you need to grow your best garden yet.
Did I mention we have herbs! We have a wide selection of herb plants to help you bring out the full flavor in all of your recipes. If we don't have it, let us try and find it for you!
LEND A HELPING HAND
As you sit down to plan your garden, please consider adding a few extra plants and donate some of your bounty to your local food bank or second harvest organization. Give a helping hand to those who may not have the opportunity to grow their own food. Thoughout the season, Ruhlig Farms does our part in helping out the community by donating the produce that we cannot pack to the organization, "Forgotten Harvest", http://www.forgottenharvest.org. This organization provides meals for those families that need assistance in providing food to their families. We are also working with other organizations to try to help their communities as well.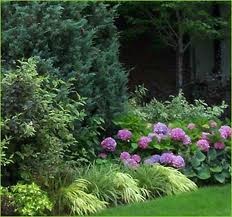 Spring is a good time to plant many trees and shrubs. We have a full stock of many different types of sun and shade trees. Whether you are looking for deciduous,evergreen, or ornamental, you will find them here. Many people are interested in growing their own fruit and nut trees, and we have many to choose from. We are here to help you do your part for our environment - plant a tree or shrub today!
Trees and shrubs add value to your home, while providing you with important benefits. Whether it is a shrub privacy screen or shade trees planted in an open area, these plants enhance the visual appeal of your property. Trees and shrubs are also vital to the environment, providing several important functions. Both offer habitat and food resources for wildlife. This function continues even after a shrub or tree has died. A standing tree will still supply a nesting habitat for cavity-nesting birds, such as woodpeckers and owls. Trees or shrubs also provide windbreaks, whether for your garden plants, or at forest edges. In addition, the shading and protection effects of shrubs and trees planted alongside your home can help reduce home energy costs by lowering your cooling bill in the summer and heating cost in the winter.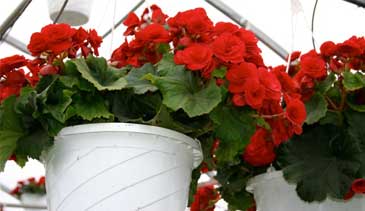 Planters
Hanging Baskets
Large selection of Pottery to choose from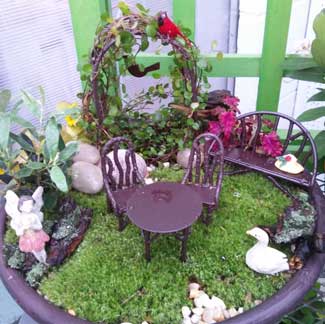 Plants
Ground Covers
Indoor Plants
Tropical Plants
Full Sun Plants
Shade Plants
Miniature Varieties
Slow growing trees/shrubs
Mini Hosta Varieties
Small Container Plants
Miniature Accessories
Animals
Arbors
Benches
Extremely Large Fairy Selection
Gnomes
Paving Stones
Paths
Firepits
Swings
Houses
Zen Fairy Statues
Beach Accessories
Camping Accessories
White Colored Accessories
Metal Accessories
Resin Accessories
Ancient Ruins
Tables
Chairs
Wind Chimes
Gazing Balls
Birdbaths
Shepard's Hooks
Mini Planters
Containers (all shapes and sizes)
Gazebos
Kits
Bridges
Sheet Moss
Stones/Pebbles
Much, Much more...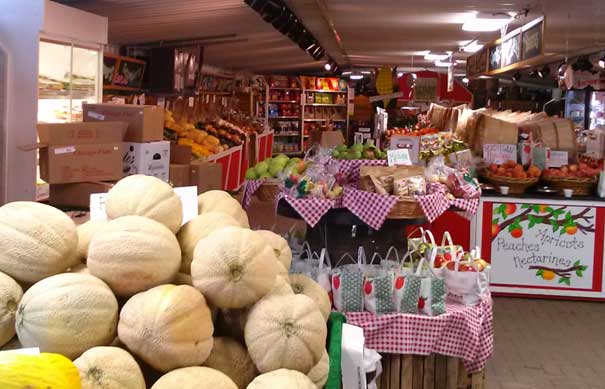 We have a full selection of fruits and vegetables to choose from.
"In Season" Vegetables Grow right on the
Ruhlig's Farm, harvested daily for peak flavor!
Fresh Michigan grown produce in season
Fresh fruits
Fresh vegetables
Donuts
Salsa
Chips
Cheeses
Breads
Pies
Pastries
Jams & Jellies
Spices
Pasta Sauces & Noodles
New Items arriving everyday
Calders Dairy
Ice Cream
Milk
Bread
Sour Cream
Dips
Butter
Cottage Cheese
Eggs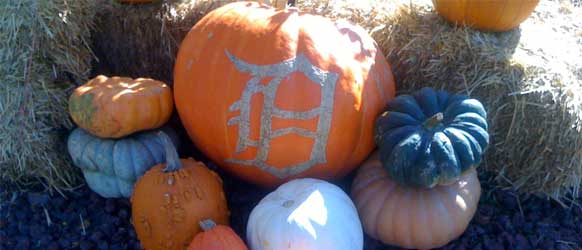 Breads
Pumpkins
Pie Pumpkins
Decorating Pumpkins
Corn Stalks
Gourds
Mums
Straw Bales
Firewood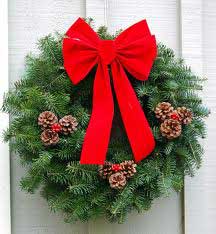 Grave Blankets
Grave Pillows
Saddles
Wreaths
Christmas Trees
Poinsettias
Roping
Garland
Centerpieces
Wreaths
Grave Blankets/Pillows
Roping (cedar, pine and mixed)
Christmas Trees
Poinsettias
Centerpieces
Cemetery Cones
Christmas Porch Patio Pots
And much, much more!